Clínica Peydro Herrero,
Valencia (Spain)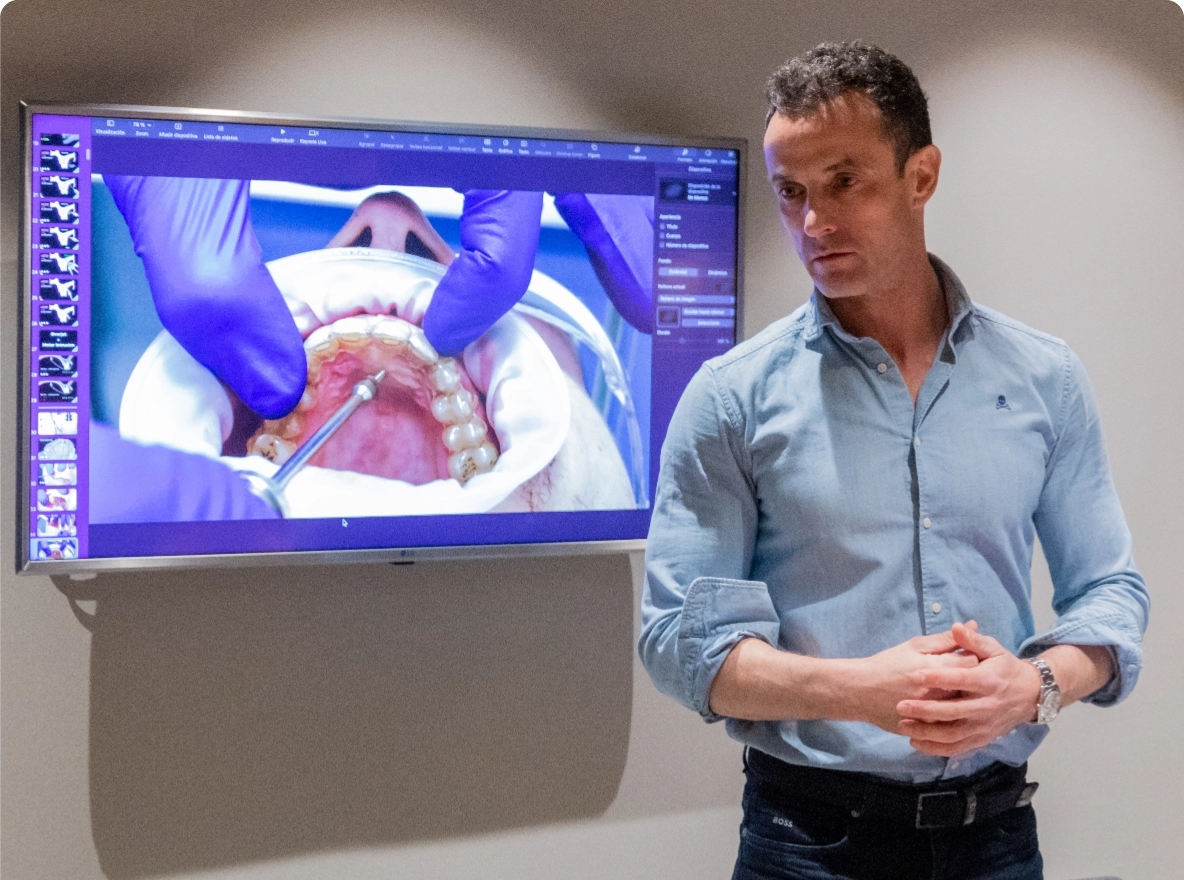 The micro-screws course with Doctor Diego Peydro includes theory and practice, with micro-screws. You will learn how to RESOLVE the more complex cases, with protocols and advanced techniques; like combining aligners and micro-screws. This is a first-class Course.
| | |
| --- | --- |
| 10:00 – 12:00h | Micro-screws theory |
| 12:00 – 12:30h | Coffee break (included in the price) |
| 12:30 – 14:00h | Assisting surgery |
| 15:00 – 17:00h | 'Hands on': You will practice applying micro-screws, over dental models |
On a day in the micro-screws course with Dr. Diego Peydro, you will learn to…
First of all, different clinical cases will be presented; from the diagnosis, to the clincheck revision, and the final results. This is to show the thought process that goes into achieving the best results.


After the mid-morning snack, we attend various surgeries, where Dr. Diego Peydro will insert the micro-screws live, in different positions.

We will carry out a 'Hands on', so that you can practice placing micro-screws over dental models.